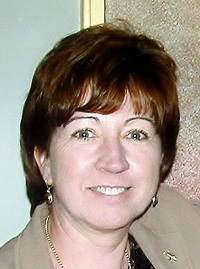 Deborah L. Ives, Ed.D.
K-16 Mathematics Educator
Past President of the Association of Math Teachers of New Jersey
Deborah Ives has been a classroom teacher, K-12 supervisor, and mathematics leader in New Jersey for over twenty-five years. Dr. Ives has also served as a Team Facilitator in an Aeronautics, Science, Technology, Engineering, and Mathematics (A-STEM) Academy in an Abbott District and as an Instructional Leader in Mathematics, where she worked closely with teachers and students in the area of mathematics pedagogy and curriculum.
Recommended by the National Council of Teachers of Mathematics (NCTM), Deborah Ives is currently the Lead Content Advisor to WNET/Thirteen for the Educational Multimedia Project, designed to help middle and high school students taking algebra appreciate its importance, usefulness and connections to other subjects.
A Past President of the Association of Mathematics Teachers of New Jersey, Dr. Ives provides workshops to K-12 teachers throughout New Jersey. She is also a frequent speaker throughout the country, and as a delegate to the NCTM Annual Conference.
Deborah Ives has made educational contributions as an invited curriculum writing team member for the State of New Jersey Department of Education K-12 Standards Clarification Project and the American Diploma Project (ADP) New Jersey Algebra I Standards, K-12 Math Task Force Member 2009, NJ Assessment of Skills and Knowledge (ASK) Proficiency-Setting Panelist, and a Special Review Assessment Advisory Task Force Member.